So the summer has vanished and autumn has arrived, and quite a lot has happened since our last update - which, mea culpa, wasn't posted due to a moment of "We'll come back to that and add a few things...." and then suddenly, the summer was gone!
We've been blessed to have a lot of live-streaming work over the summer, as well as several broadcasts for RTÉ, the most being from the beautiful parish of Ballyvourney in the Múscraí Gaeltacht in West Cork, home of St. Gobnait. From the moment we arrived, we were met with such warmth and grá from the community, from all those who stopped and spoke to us about St. Gobnait's Shrine and Well as we were filming there, to those in the village who, when they realised our Gaelige wasn't go h'iontach, switched to Bearla to make it all a little easier for us!
We were also privileged to partner with
EMBRACE Farm
earlier in the summer, who were founded to provide support for those who are involved with, or have lost loved ones to farming accidents. We travelled to Abbeyleix for an incredibly poignant ecumenical Service of Remembrance, where it took almost 10 minutes to read out the names of 200 people who lost their lives or were impacted by farming accidents from all across the country.
The Service began with an introduction by founders Brian and Norma Rohan, and with ambassadors John Hayes & Rory Best, who spoke of their appreciation for the support that EMBRACE can bring to those who are affected by farming accidents. You can watch the service back on their YouTube Channel linked
here.
Ahead of the return of the students, Ger and Ita had a bit of fun tweaking not just elements in the TV Studio, but in the control room too - as evidenced by our " before and after" pics below!
We've also had to prepare the corridors and classrooms for adequate social distancing for the return of our MU, St. Patricks & TYTV students, all of whom return to us full-time from the end of September and into October.
In early September, we were also blessed to work with The Oblates in both Inchicore and Kildare, helping to create an online "virtual" Lourdes Pilgrimage, by filming Masses at their beautiful Grotto in Inchicore, and a very special Mass for the Anointing of the Sick - you can see some of their online pilgrimage on their
Facebook Page
.
Aside from all of that, we hope you're all keeping as safe and well as can be throughout everything and we hope to update a little more regularly from now on!
Filming at St. Gobnait's Shrine despite the rain!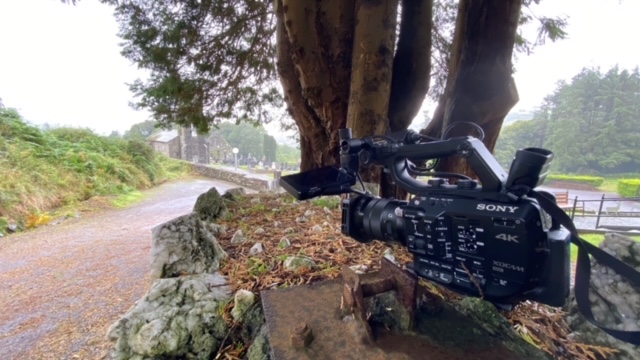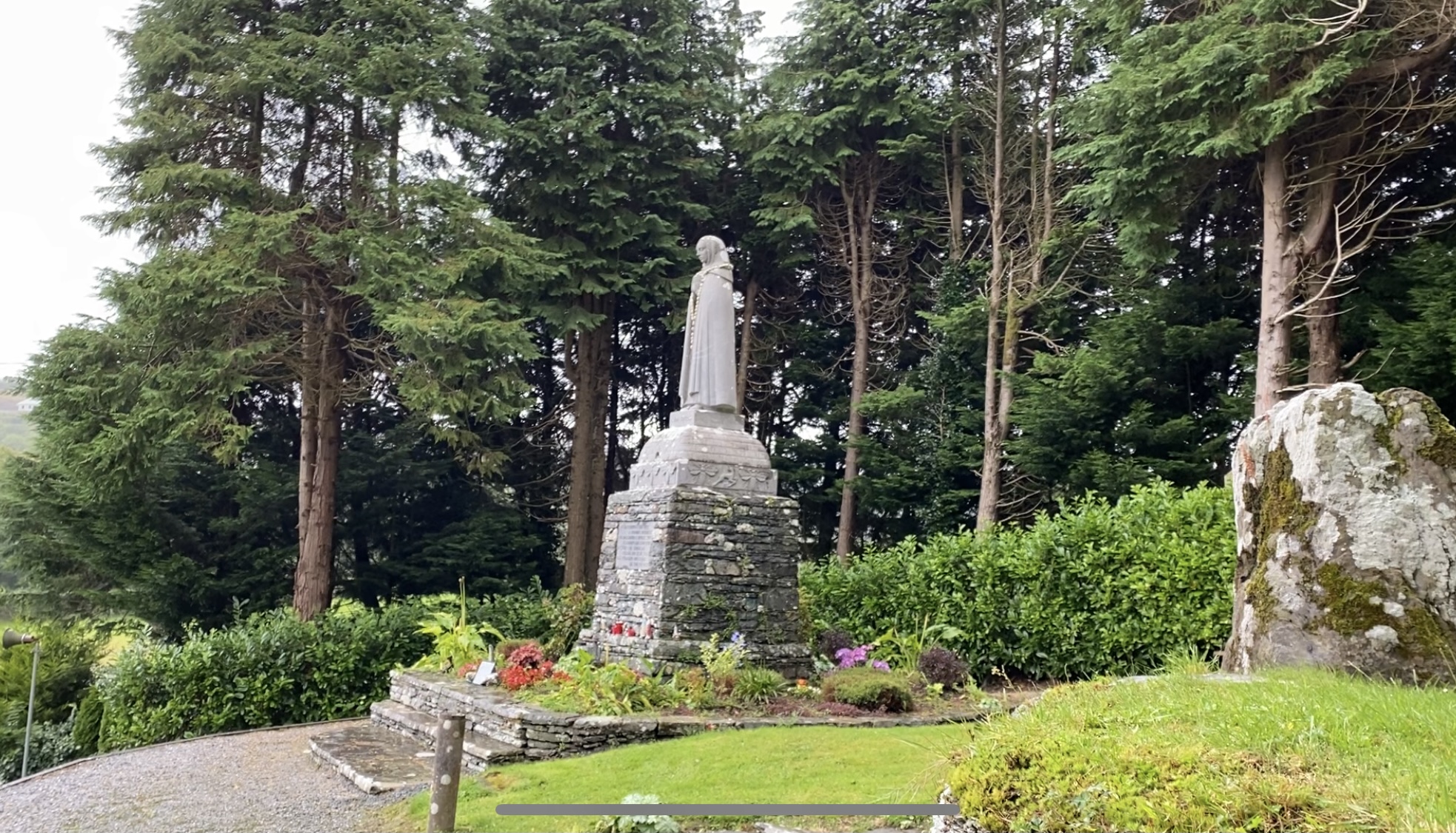 Ita filming with Rory Best for EMBRACE Farm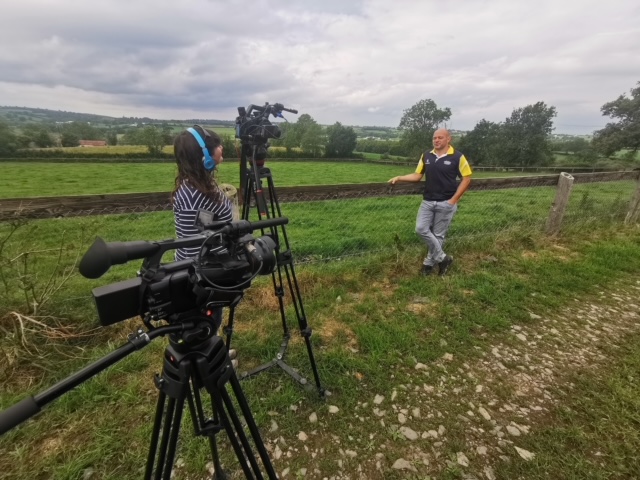 Our newly designed Studio Control Room..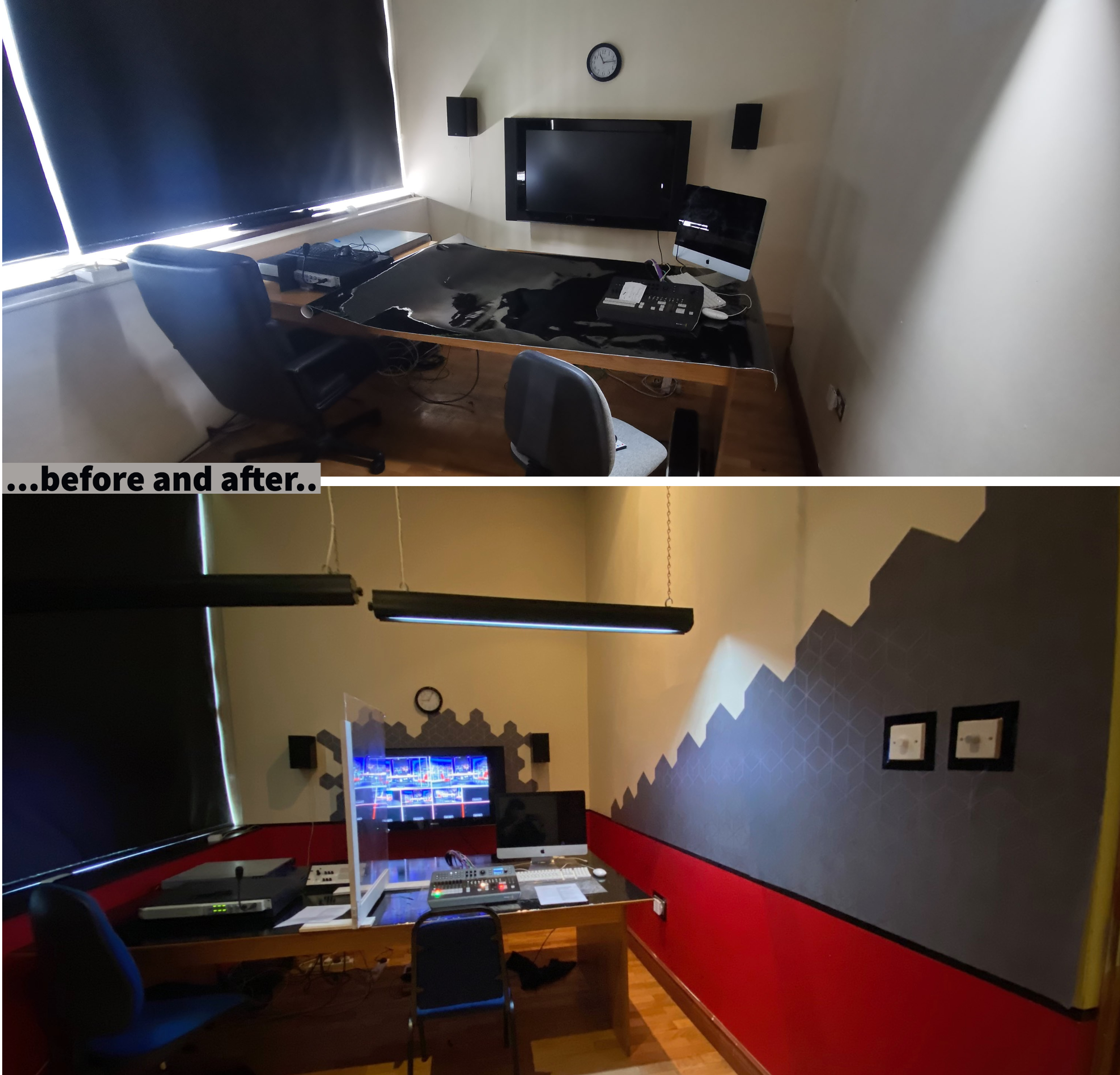 Socially distanced staff preparing socially distanced seating...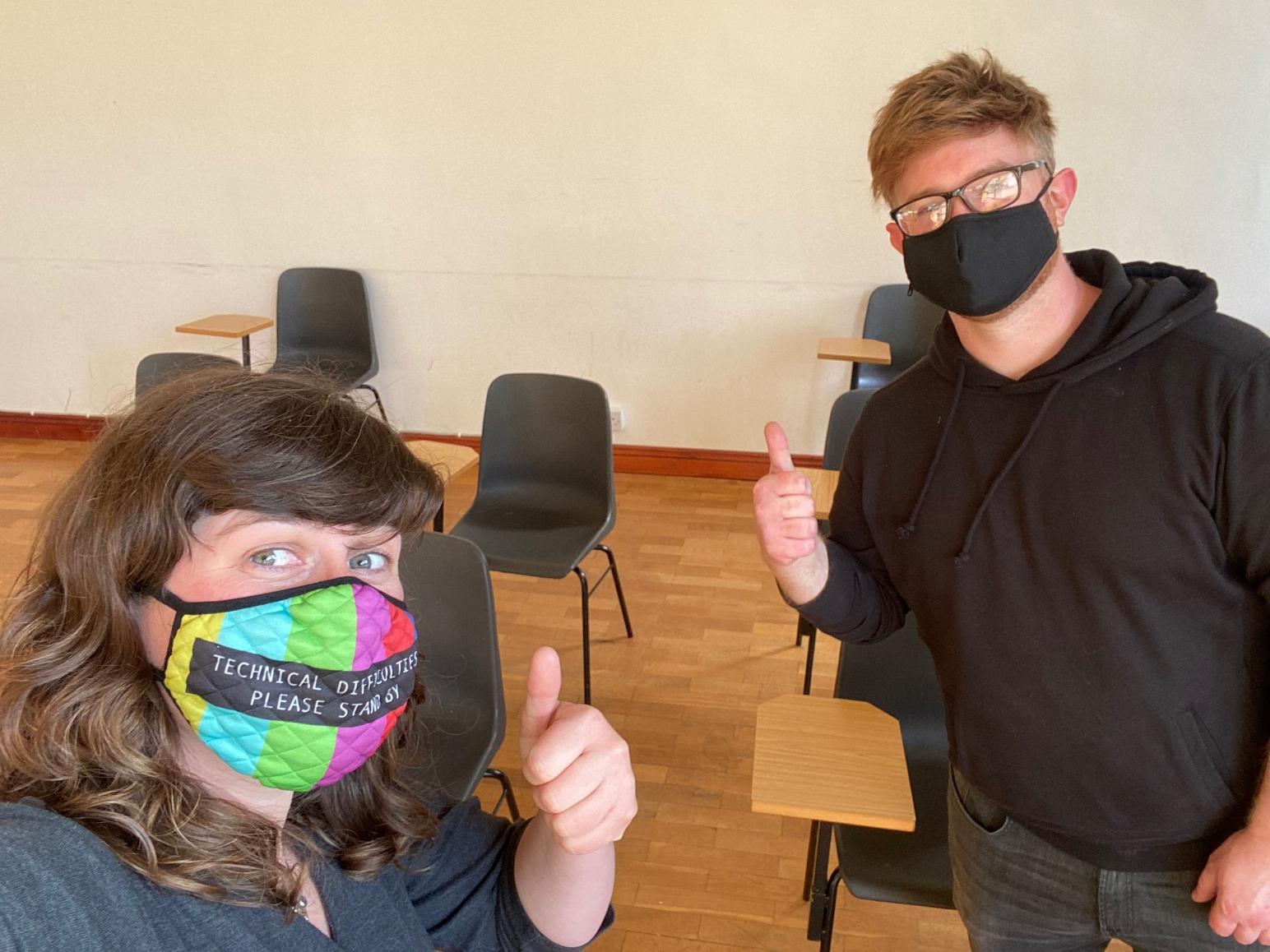 Moonrise across the Quadrangle....the evenings are closing in...!