(and a little bit of April too for good measure...!)
It's been a busy few months here, between our Easter Ceremonies from Knock, our students from Maynooth Uni and St. Patrick's College finishing up to our external shoots, live-streams and edits; we've barely had time to stop, which is why this blog is being posted in July rather than June!


Our Easter Ceremonies from Knock this year were both equal parts surreal and beautiful. Last year as we celebrated Easter in an empty Mullingar Cathedral, we couldn't have imagined that this year's Easter Ceremonies would also be celebrated without a congregation in person. The sight of an empty Knock Shrine and grounds on a beautifully sunny Easter Sunday morning was surreal. However, Fr. Richard and his team went out of their way to include all viewers as their virtual congregation, culminating in the lighting of over 2000 candles for the Easter Vigil, to represent those who would ordinarily be seated in the Basilica and sharing the celebration.

We finally got to welcome back our Maynooth University students and, after the Easter break it was wonderful to watch the Second Years create two very different but equally quality-filled live TV programmes as the semester drew to a close in mid-May. Having had the disruption of Covid from halfway into their First year, their learning has primarily been online rather than on-site. Despite only returning to campus and practical classes in early April, they quickly got to work applying all the studio theory they had learned across the previous few weeks to create two wonderful shows.

Our St. Patrick's College Maynooth Postgrads were also busy in May. Having completed their TV Studio modules earlier this year, they spent their final weeks putting the final touches to their documentaries, which they researched, directed, shot and edited themselves. One of the students, Katherine works with Notre Dame Newman University Church on Stephen's Green and chose to focus on the House of Brigid Community and their experiences during Covid - you can watch it back online on the Notre Dame Newman Centre YouTube channel here: https://youtu.be/YsjnRtQtdF4


The end of May saw us working closely again with Clongowes Wood College on their graduation ceremonies for their students. As with so many special events this year, Covid restrictions meant that parents could not be present for the graduation Mass for their sons, and so, working with their student team that Ita has been training this year, their final Mass and graduation ceremony were live-streamed to parents across the world. Our student collaborations didn't end there as the end of May also saw us working closely with Maynooth PPS and the newly opened Maynooth Education Campus to create their own Jerusalema challenge, showing off not just the students dancing skills, but the wonderful new campus in which they're based - you can view that here: https://youtu.be/pIdqqyXEiW4


We were also delighted to work with St. Finian's NS in Clonard who asked us to work on a short video introducing the primary school to prospective parents and students, as well as taking on a series of edits for our neighbours in St. Patrick's College Maynooth. As all those student-based productions drew to a close, we worked with one last group of students - this time it was our neighbours from across the road, Maynooth Boys N.S., whose 5th class boys took turns in visiting our studios and making their TV debut. Each group were brought around the studio and shown how the equipment worked, from cameras to the vision mixing desk!

After their visit, we took the opportunity to do a bit of work on the studio and to tweak things around ahead of our live-stream with Social Justice Ireland who were presenting their 2022 Budget Choices plan - it was wonderful to be able to welcome them back to the studio, another small semblance of normality returning along the way.

We were privileged to work again with EMBRACE Farm this year for their annual remembrance service - EMBRACE were founded to help those on farms who had suffered bereavement or injury through farming. Conscious that not all farmers would seek help, Brian and his wife Norma founded the support service after Brian's father Liam passed away after a farming accident and as a family, they realised the need for support after such a tragedy. You can find out more about EMBRACE on their website, and you can watch back the service via this YouTube link: https://www.youtube.com/watch?v=p2p1rDcinmA


We've also had a busy few months with external shoots using the Kairos studios and part of the DWM complex for their programmes….if you pay close attention in August when the new series of Modern Love airs on Amazon Prime, you may recognise a few spots…and we're gearing up to welcome another wonderful series in July too - we'll keep you posted on just what that series is when it's closer to broadcast!

So that's been the past few months here at Kairos, we're looking forward to a busy summer and are already putting plans in place for the return of the students in September too. Here's hoping that we'll get at least one week of sunshine before the typical Irish summer descends!


The Basillica, Easter Saturday Vigil with candles marking where the congregation would sit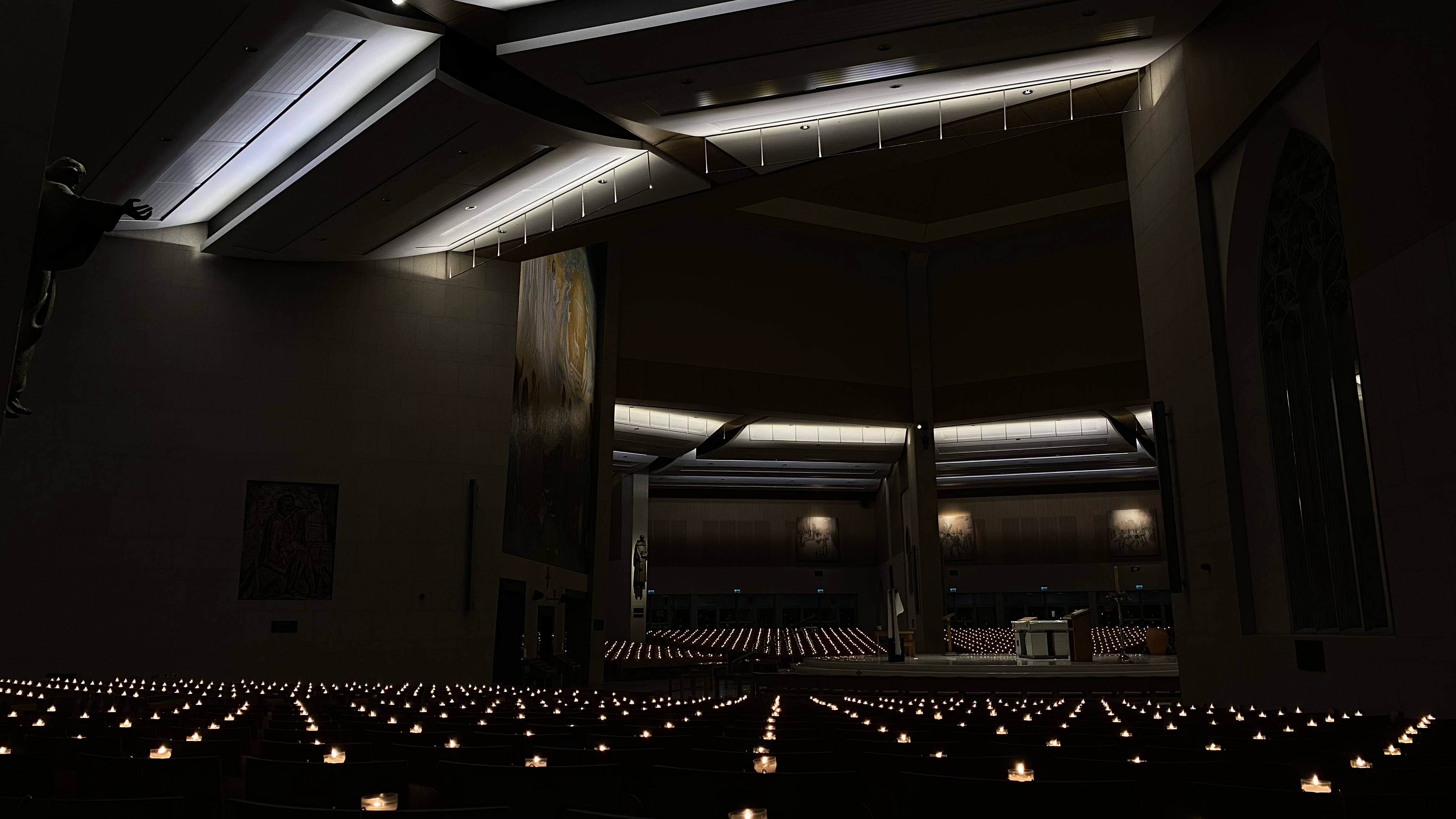 An empty Knock Shrine, Easter Sunday morning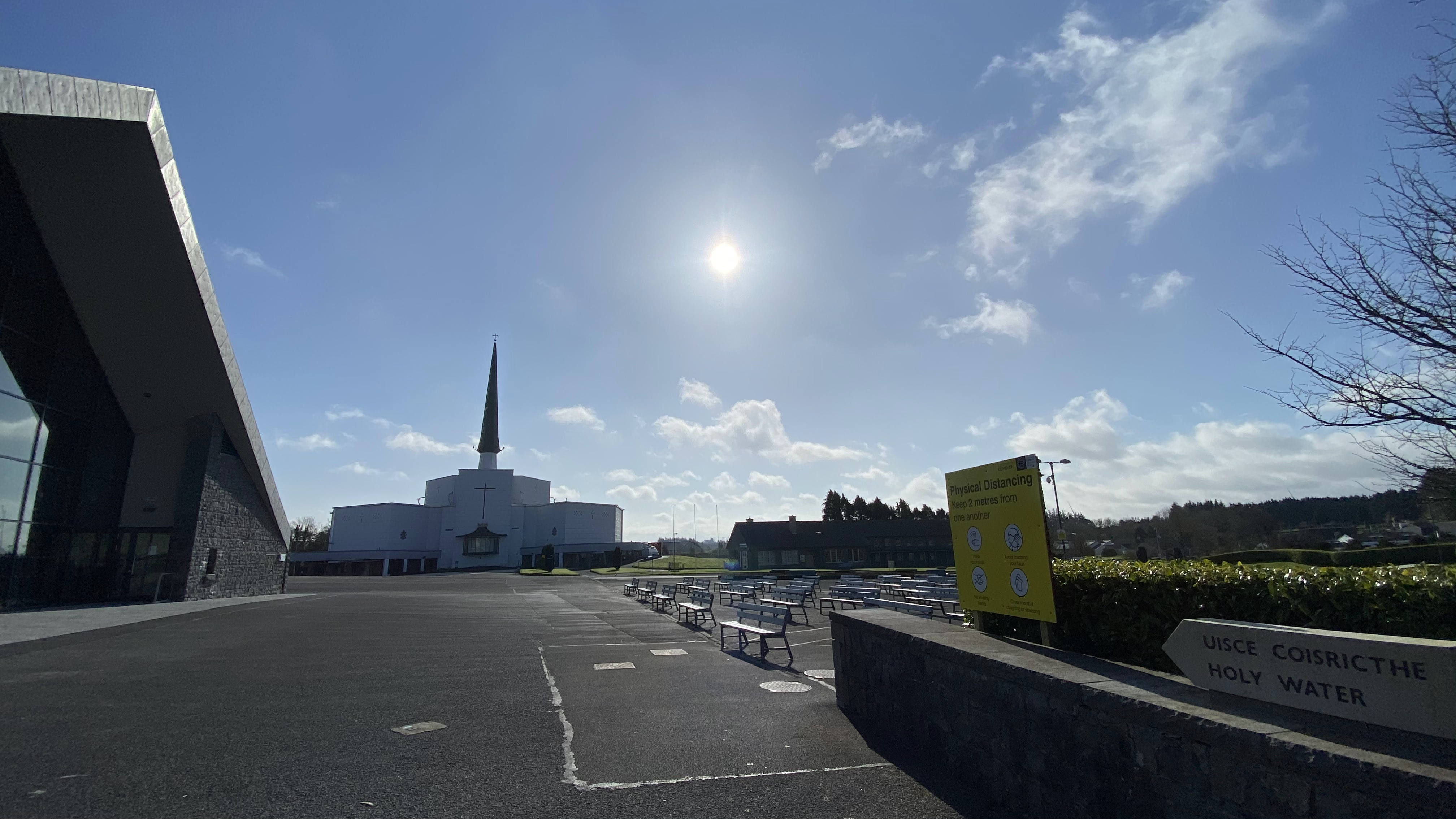 Our MU students mid-show



Clongowes Wood College Graduation Day live-stream




EMBRACE Farm Annual Service of Remembrance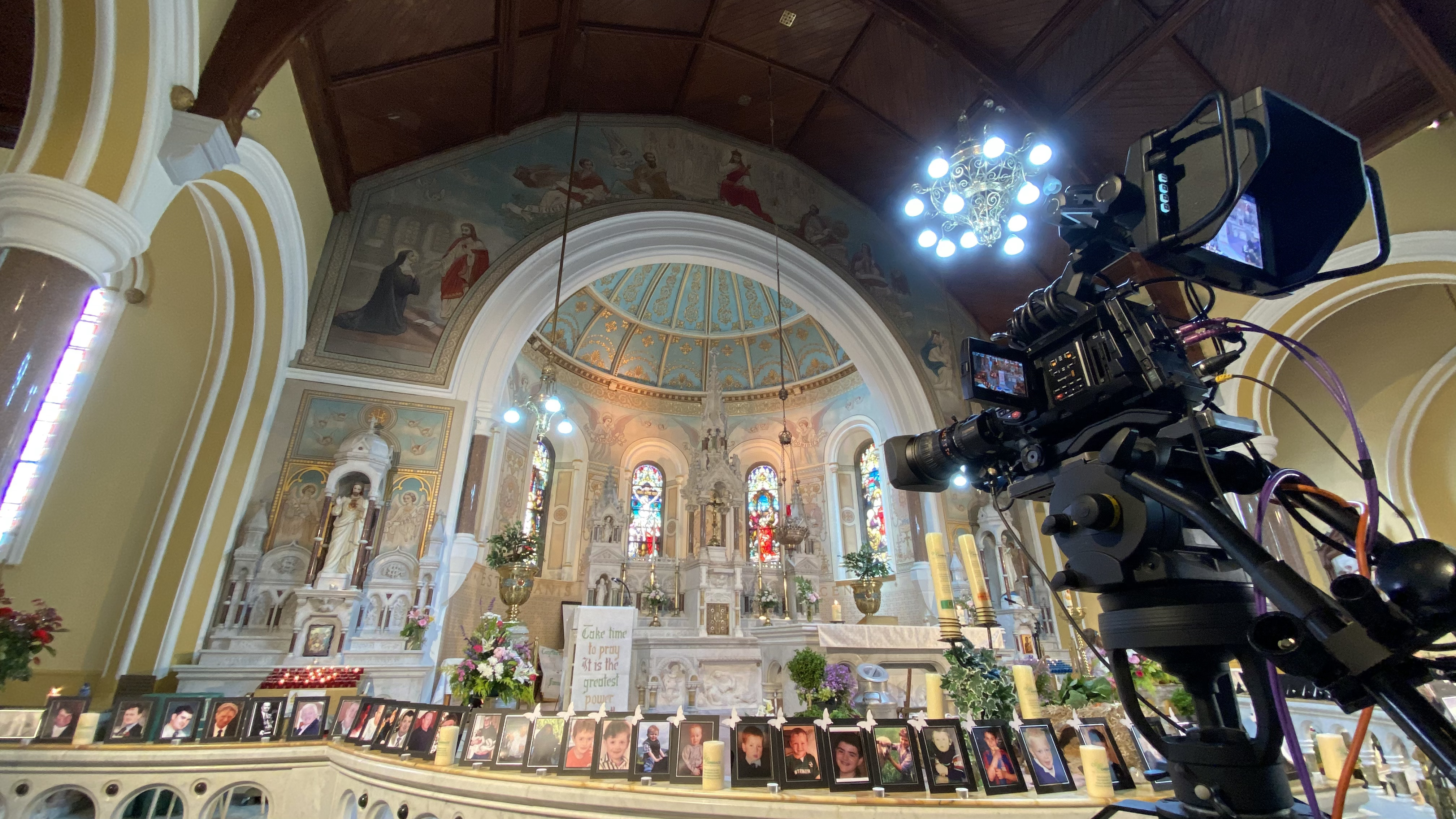 Modern Love cameras waiting to roll...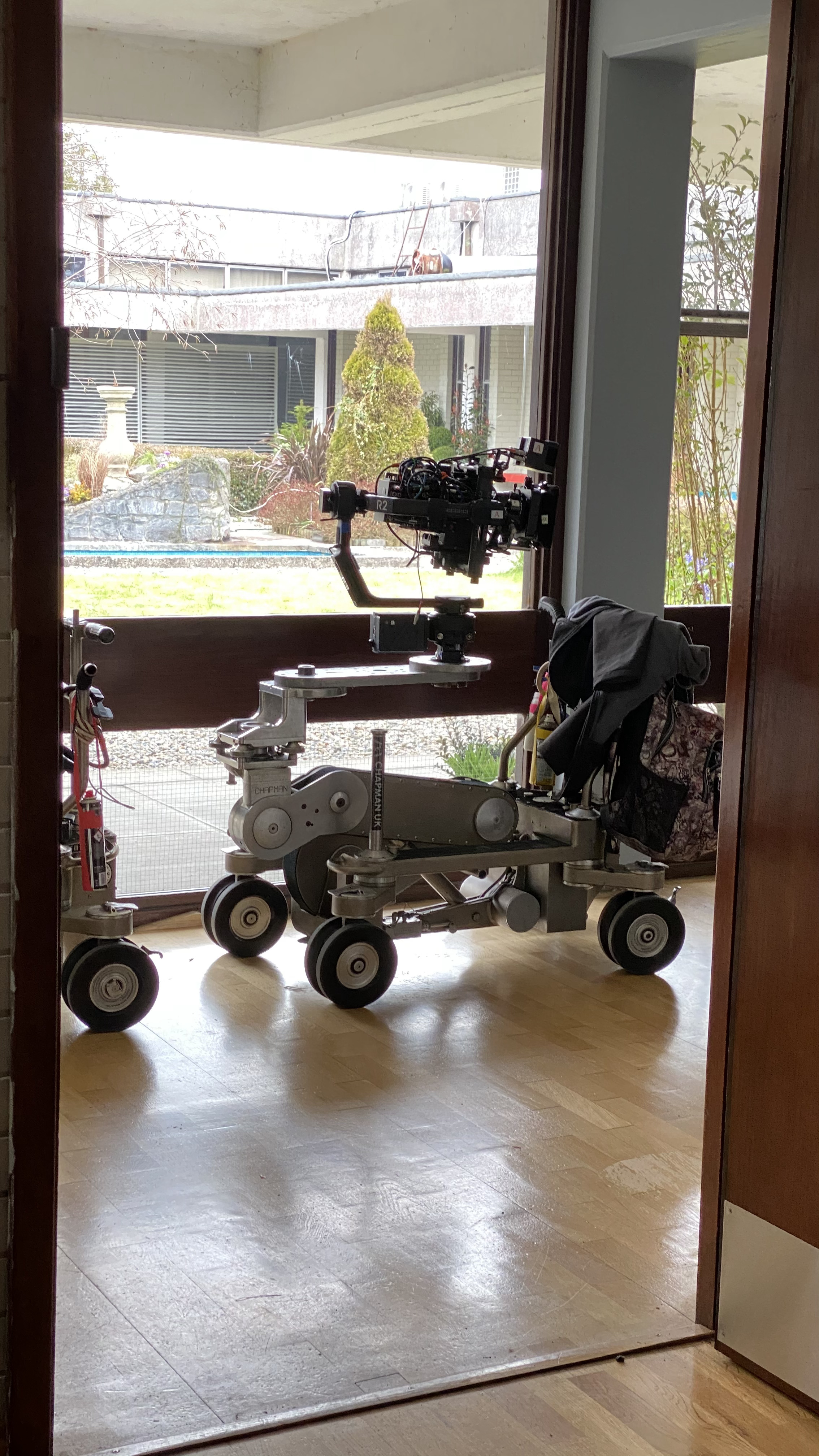 A visit from our neighbours...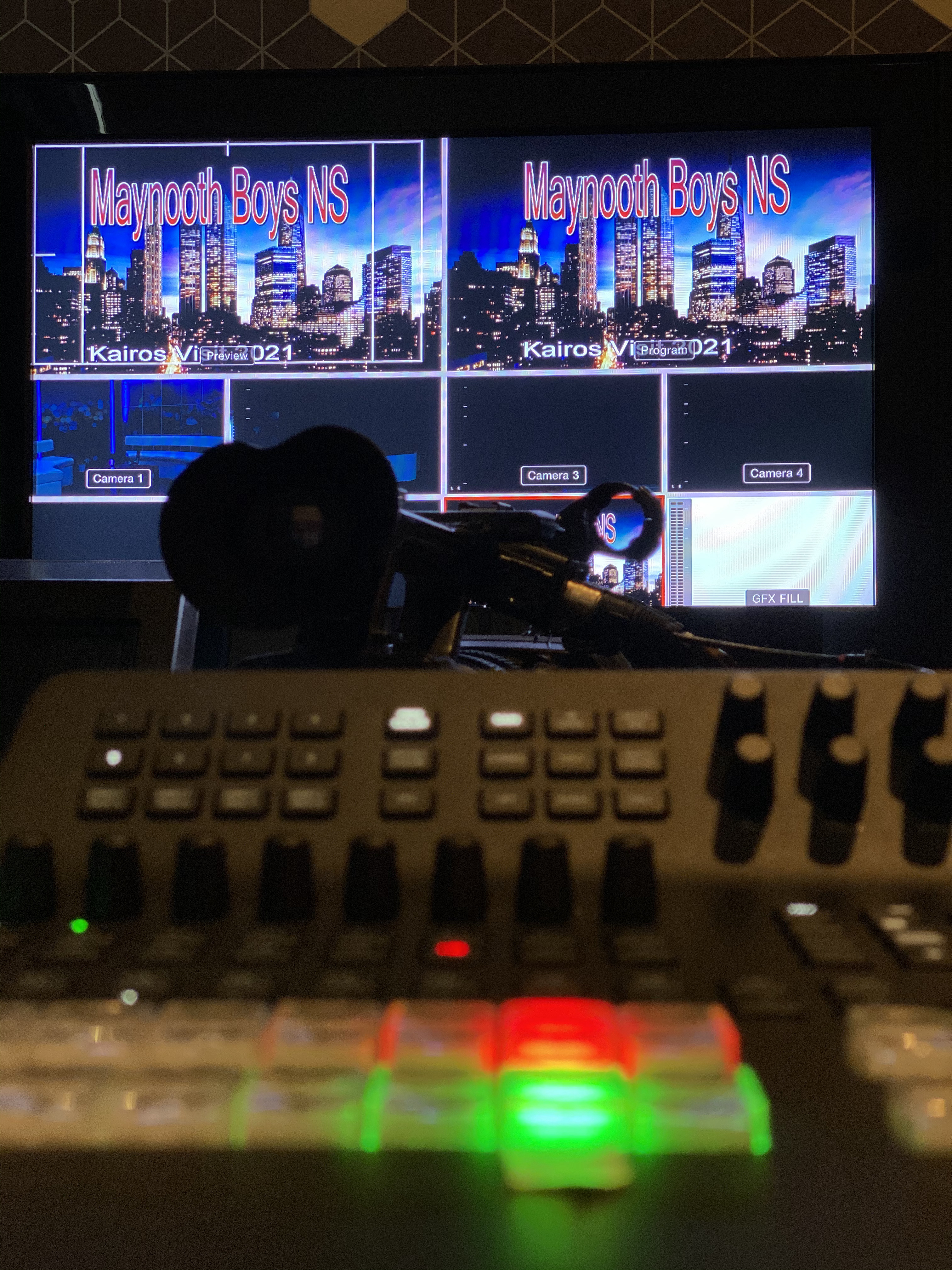 Prepping the studios for Social Justice Ireland...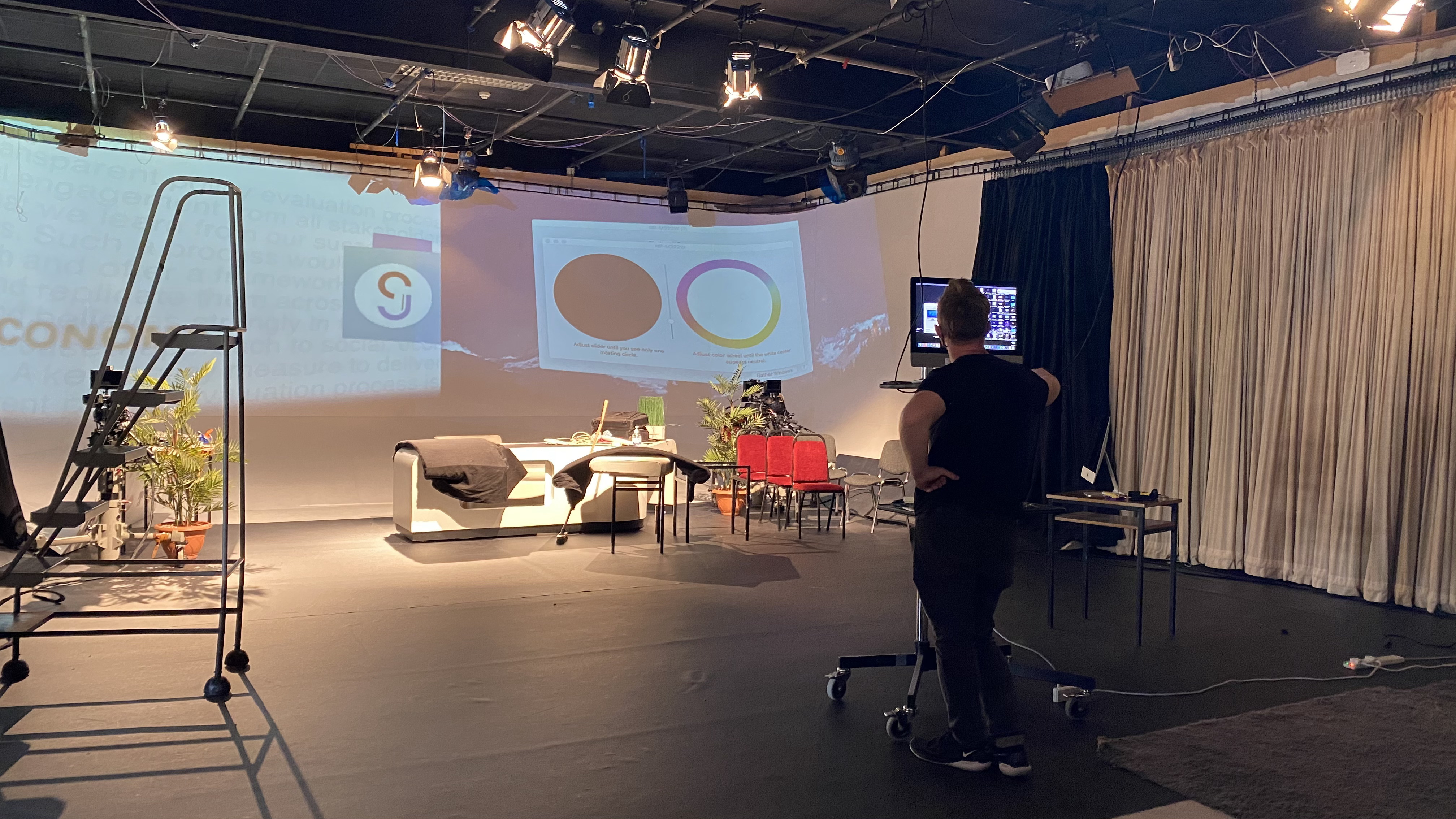 These studio lamps are near....that door is far away...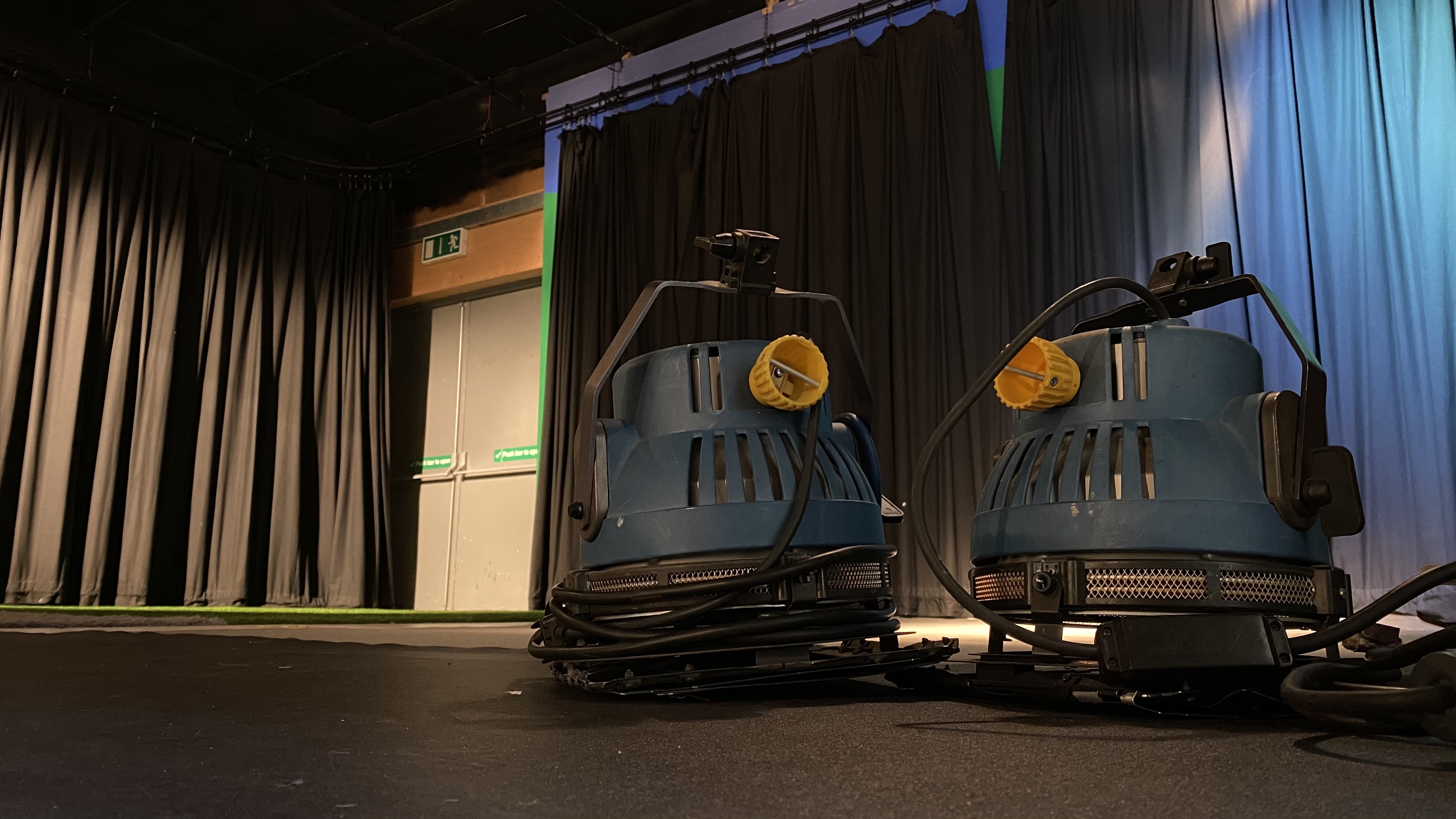 Social Justice Ireland livestream