Our last post talked about how different the world became since our previous post, and while so much has changed in the world, so little has changed in that regard here - we've still been busy, still working, and, unlike half the country, have not decided to try a sourdough starter kit!
Joking aside, we know and appreciate how lucky we've been to able to continue to work safely throughout all of this, from our surreally quiet yet beautiful live Easter Ceremonies from Mullingar, to our RTÉ Religous Services which ran on here until the end of April, welcoming Bishop Kevin Doran and some members of the Roscommon Youth Group, as well as Arch-Bishop Michael Jackson.
We were welcomed with open hearts (and know we would have been welcomed with open arms too if social distancing permitted!) in Mullingar - nothing was too much trouble from extra candles to an extra chorus on a hymn; and the Paschal candle emerging out of the darkness of an empty church with Lumen Christi echoing out is a memory that will stay with us all. Our heartfelt thanks to all at the Cathedral of Christ The King in Mullingar who helped to make such special Ceremonies even more so with their beautiful music, readings and celebration of the Liturgy.
At the beginning of last month, RTÉ managed to move their Masses and Services back in house since then, so our Sundays have been a little calmer - but not a lot! With several live-streams and recordings since then, Ita & Ger haven't had as much time as they would have liked to redesign aspects of the studio, but it's a work in progress - and it's nice to be able to work on the studio without the pressure of a next-day-deadline!
In the meantime, we hope you're all staying safe and well throughout everything.
Easter Saturday Vigil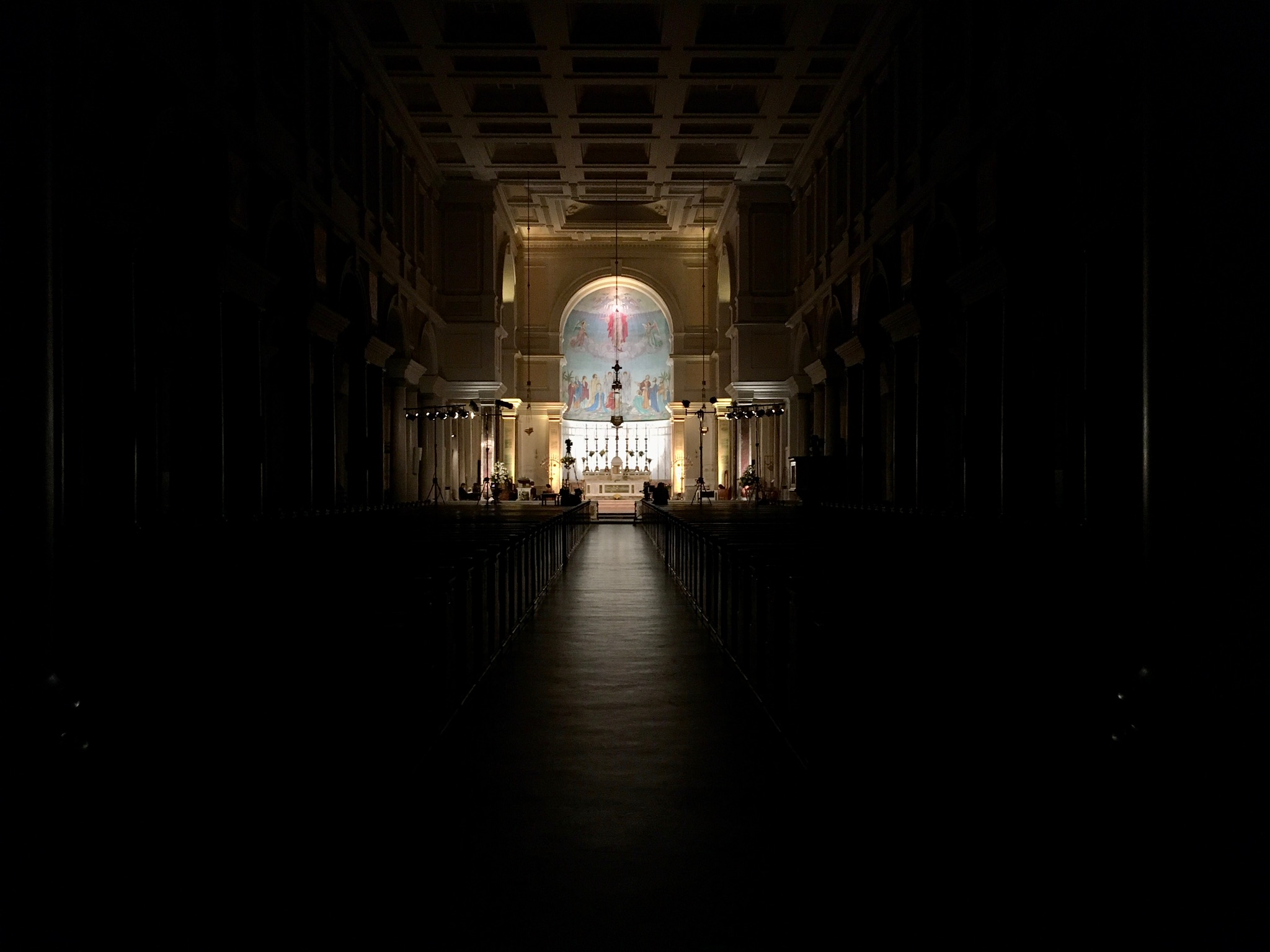 Easter Saturday Vigil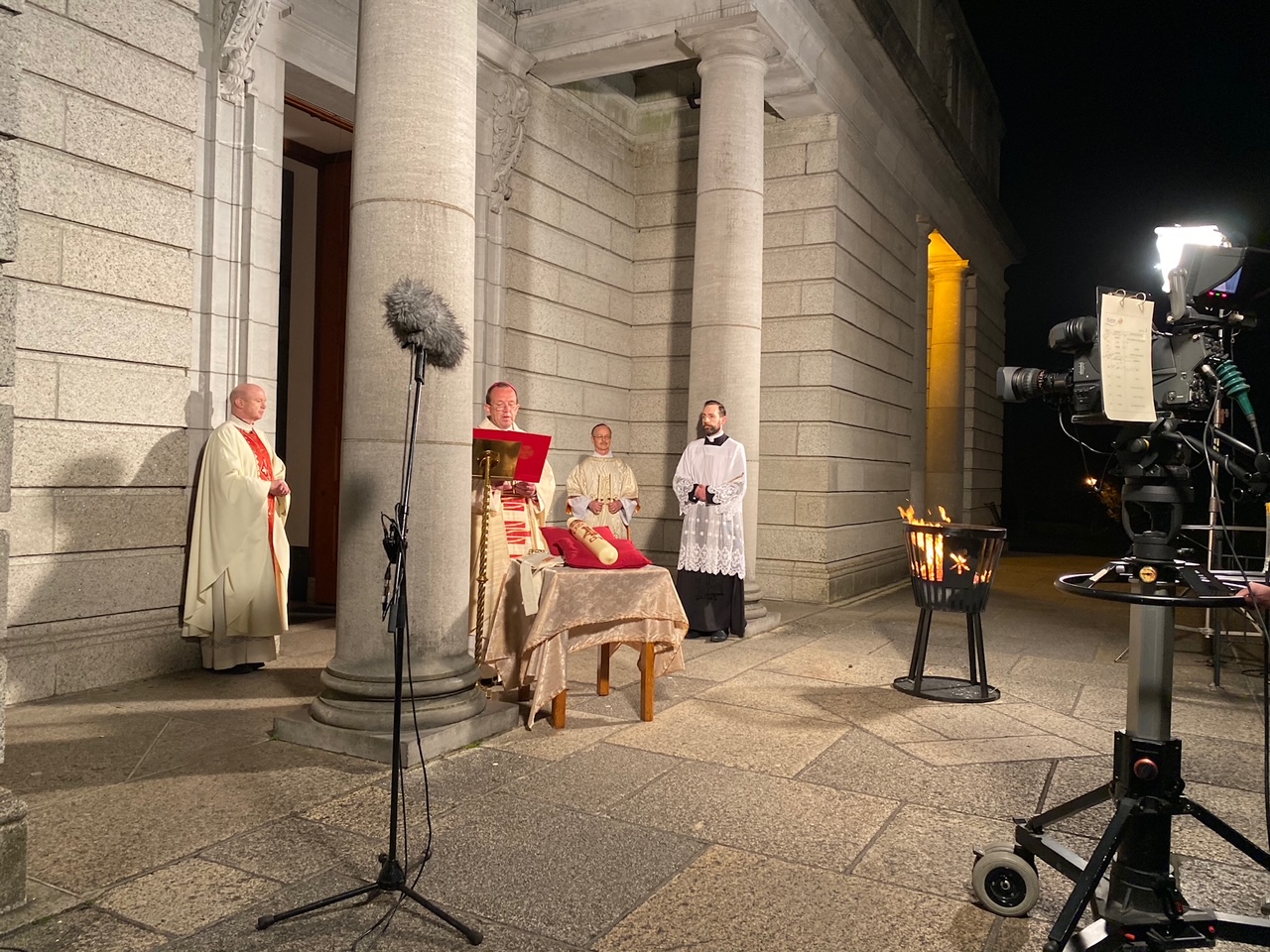 The beginnings of a few ideas in the TV studio..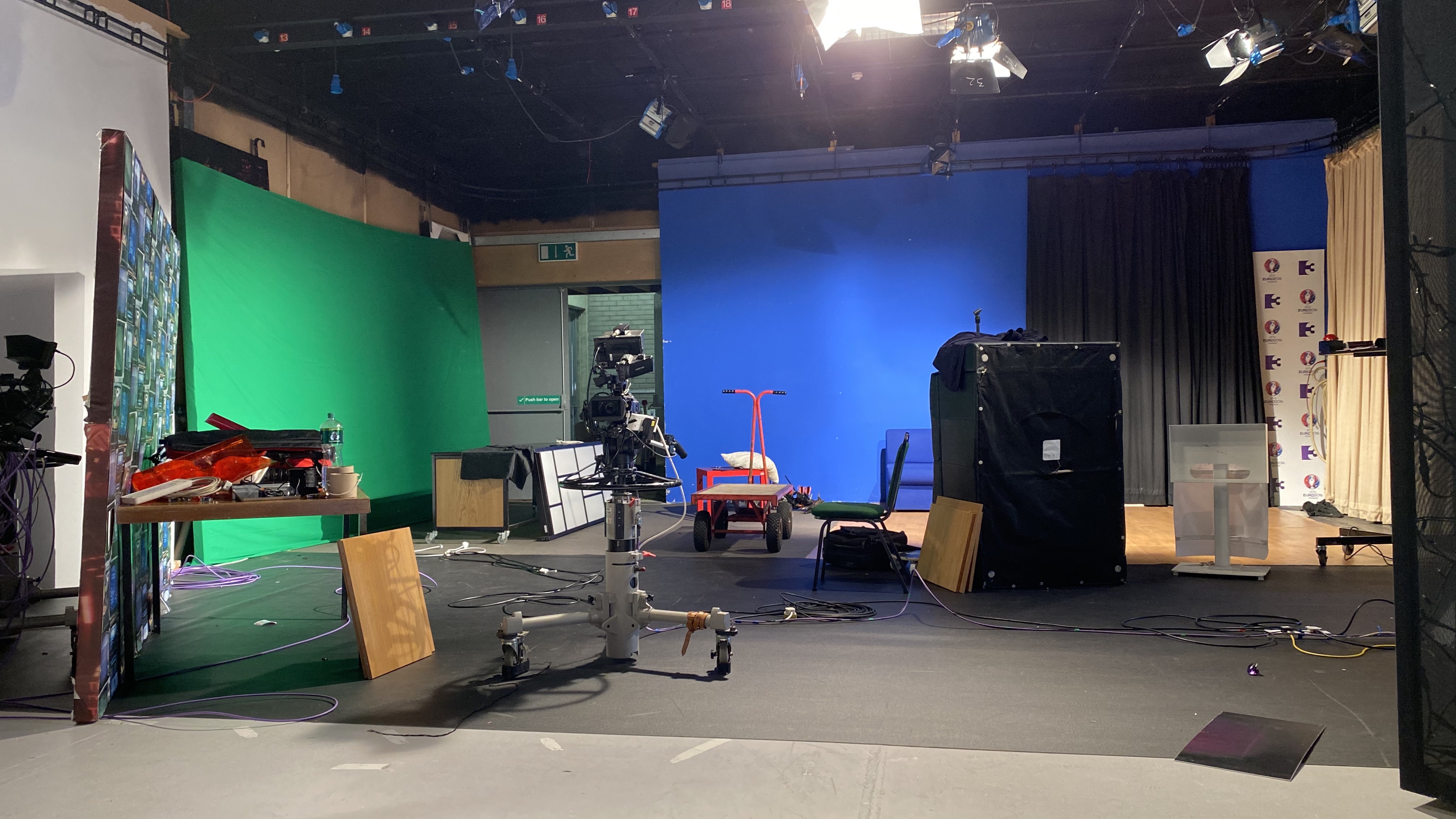 Testing new table covers in the TV Control Room...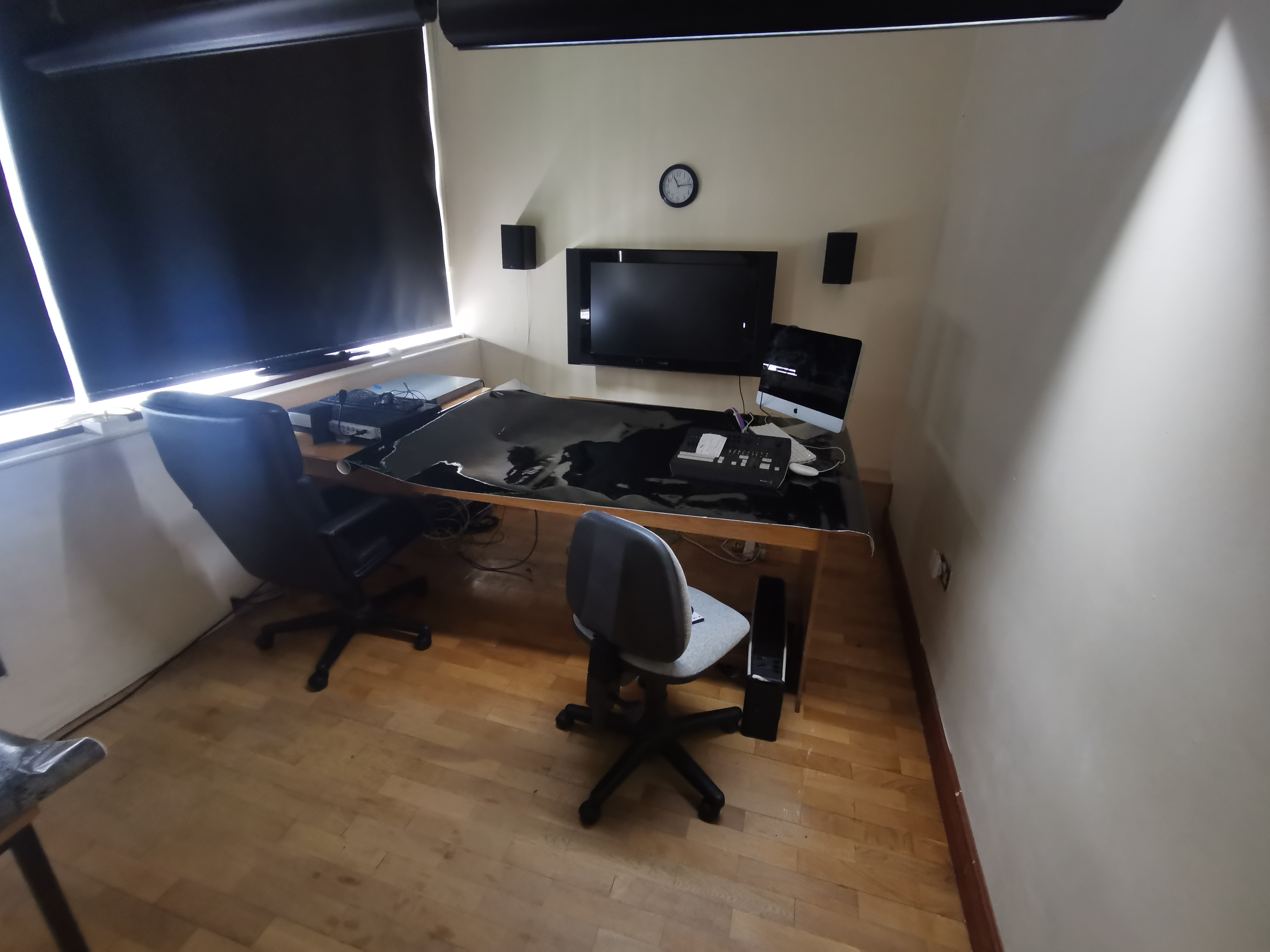 Everything on the move...!