This is being written in the early days of January, post-lockdown reviewing a pre-lockdown time. What a busy busy month we had in December- masks and social distancing aside, it felt like normality was finally making a comeback. We had several internal and external shoots, live-streams and an EBU/RTÉ broadcast to work on, and the second year Maynooth Uni students were preparing for their own live broadcast too. Alas, case numbers started to rise and now we find ourselves sans students and sans some shoots, but we're lucky to still have plenty of other work to keep us going for the next few months.
December started off with preparations for our EBU/RTÉ
Midnight Mass
, which was to come from Clonard, in Meath. A small village with a big community spirit, nothing was too much trouble for anyone involved, from the schoolchildren who created some beautiful drawings and decorations to the carol singers who took time out of their weekend to visit several stalwarts of the community who couldn't venture outside. The area was home to St. Finian, known as the teacher of the Irish Saints, who founded a monastery in Clonard in the 5th century, and the church where we were due to broadcast from was named in his honour.
Throughout the month, we liaised with both RTÉ and EBU about the script and languages needed and translators and correct translations, and before we knew it, Christmas Eve was upon us! We had a wonderful rehearsal with all involved, and we were blessed on the night too that it stayed clear and dry for both the broadcast, and the de-rig. Despite the small numbers in the church, it was a beautiful celebration of Mass that hopefully lifted the spirits of those tuning as much as it did ours working on it. You can see a short behind the scenes video on our instagram, with O Holy Night being performed by the Vltava Quartet, by
clicking here
.
Prior to all that, Ger was working with the Maynooth Uni 2nd year Media Students who were preparing for their live TV studio show, for which they had to source external guests from the locality. The group splits into a full studio production crew who cover everything from set dressing, to pre-recording video inserts and producing camera scripts, running orders and show scripts. This is never a simple task, but it was infinitely more complicated by Covid this year, which meant that the group also had to have a Covid Officer who had to double check that every aspect of the production was adhering to CV19 guidelines. They produced a fantastic show, covering everything from Christmas gifts to navigating student life with CV19! The First years were busy preparing editing and previewing their short documentary pieces, while the Third years began planning their final film shoots throughout the month too.
Outside the building, we were busy working with several parishes on live-streams for Christmas, from recording a Christmas Carol service for one parish in Dublin to recording a special outdoor Mass at night in the ruins of a 500 year old church for a parish in Louth. The latter was a night of Christmas Miracles - a storm blew in on the day, resulting in a completely revised production plan for the evening Mass, and yet, for the duration of the Mass itself, it stayed dry and relatively wind-free, only starting up again as we started to de-rig! You can watch it back on YouTube by
clicking here.
Led by Archbishop Eamon Martin, it was a beautiful celebration of the Liturgy and brought to mind all those who would have worshipped in that spot over the centuries too.
We were blessed to return to our neighbours in St. Patrick's College Maynooth for their annual Christmas Carol Service, presented for the first time without an audience - a very surreal experience as anyone who has been to one previously knows there's rarely an empty seat in the chapel on the nights that it runs for. With performances from Celine Byrne and Sharon Carty, as well as the Seminary Choir, it was a very special evening, which you can watch back on the St. Patrick's College Maynooth YouTube
Channel here.

Aside from all that (!) we had some small shoots and edits on too which kept us busy on the rare days that we weren't out somewhere filming or live-streaming. We had also been looking forward to welcoming another crew in to our studios at the start of the December too, but as they had several performers who were travelling from the USA & across Europe, shooting was postponed until sometime in 2021, so hopefully we'll be welcoming them in Spring instead!
It'll be interesting to see what January brings with all the new restrictions, but hopefully this will be the last lockdown that we're all working through. Either way, we're wishing you and yours a wonderful 2021!
Filming preparations for Clonard's Midnight Mass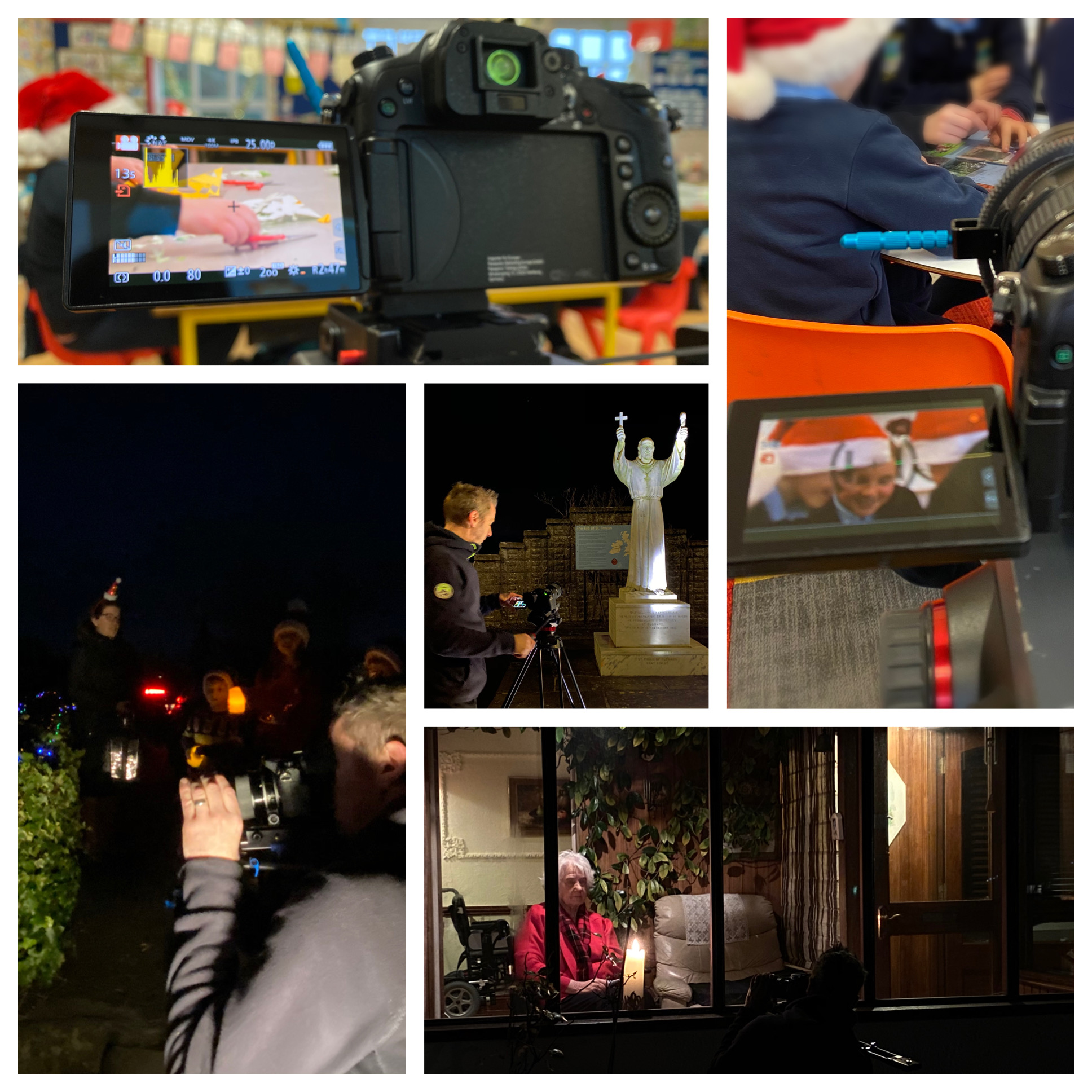 Filming for the SPCM ReVision programe for Leaving Cert Students.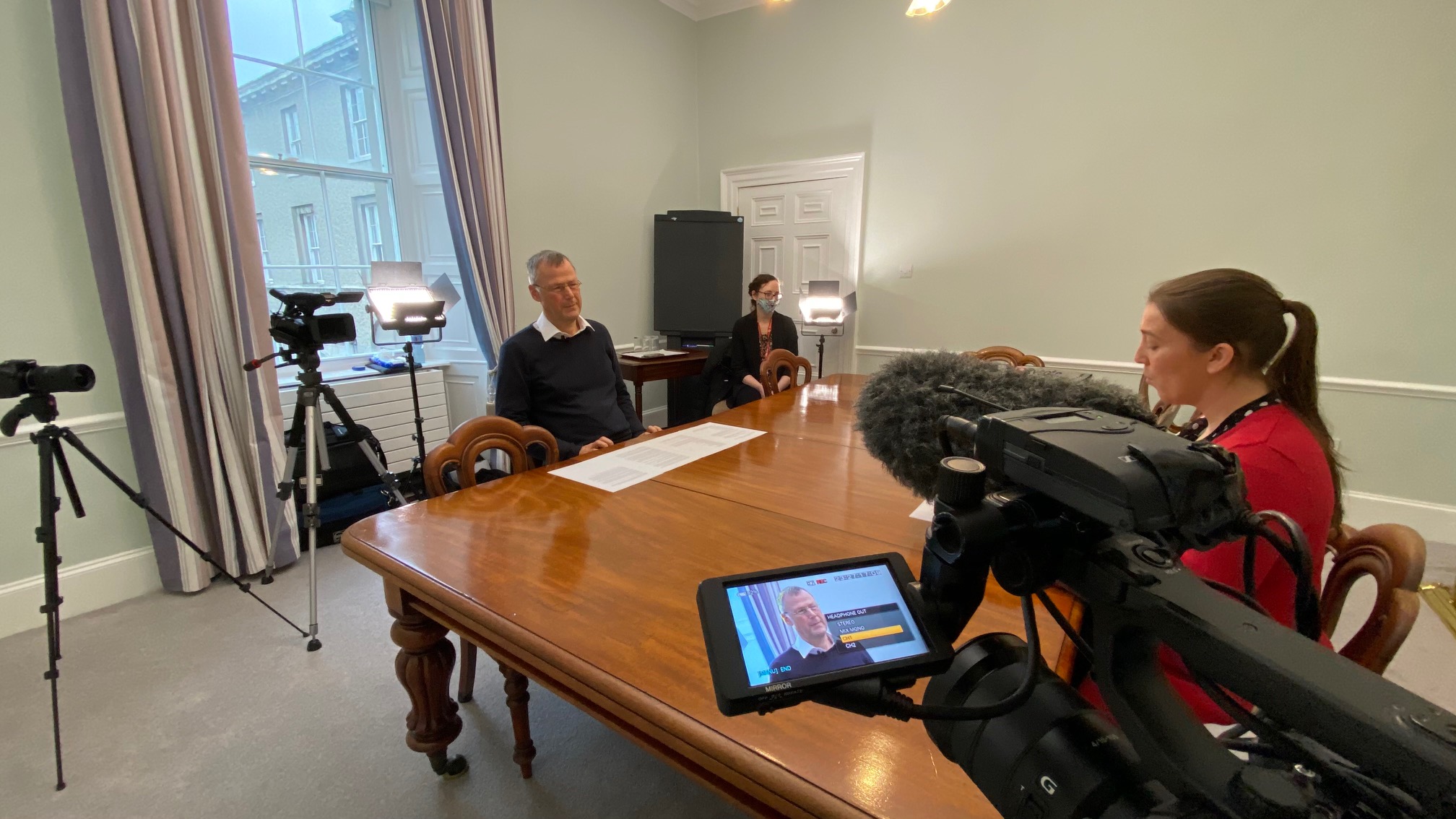 Some of the set up by the MU Media Students for their live TV programme.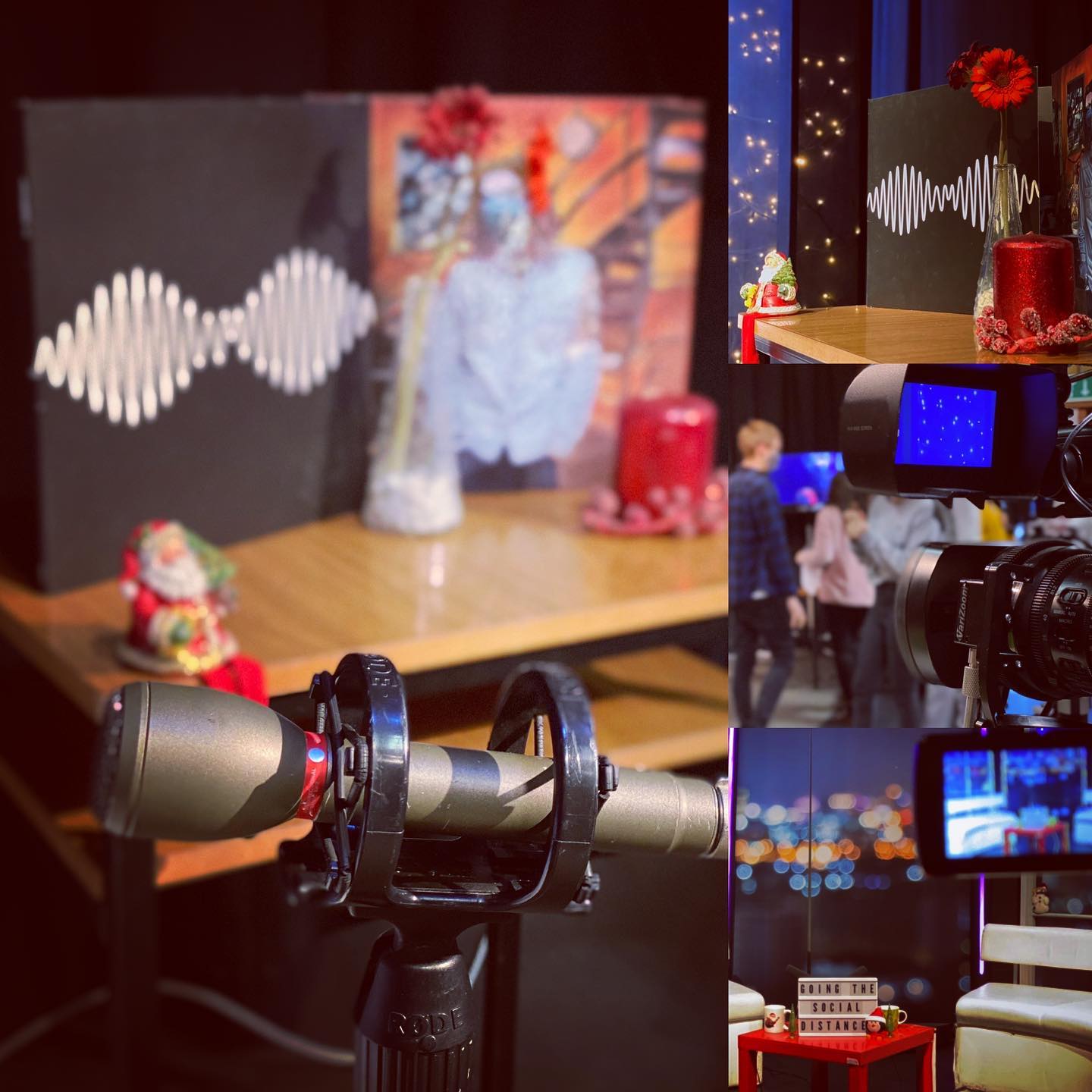 Applause from the altar at the end of the 2020 Christmas Carols in St. Patrick's College Maynooth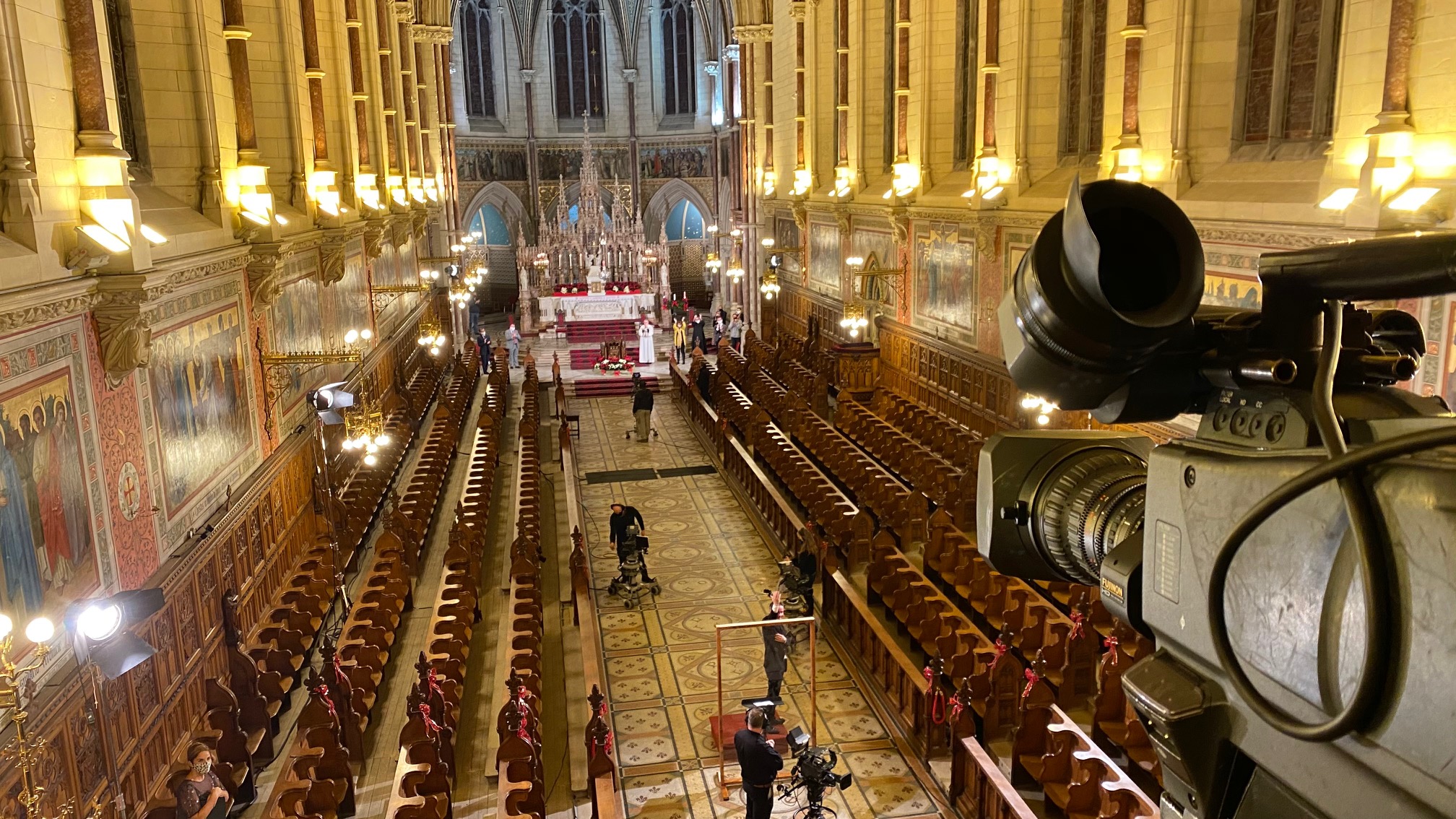 A picture (on a calmer night!) of the Cill Mhuire Church ruins in Co. Louth, courtesy of Fr. Malachy & Cooley Parish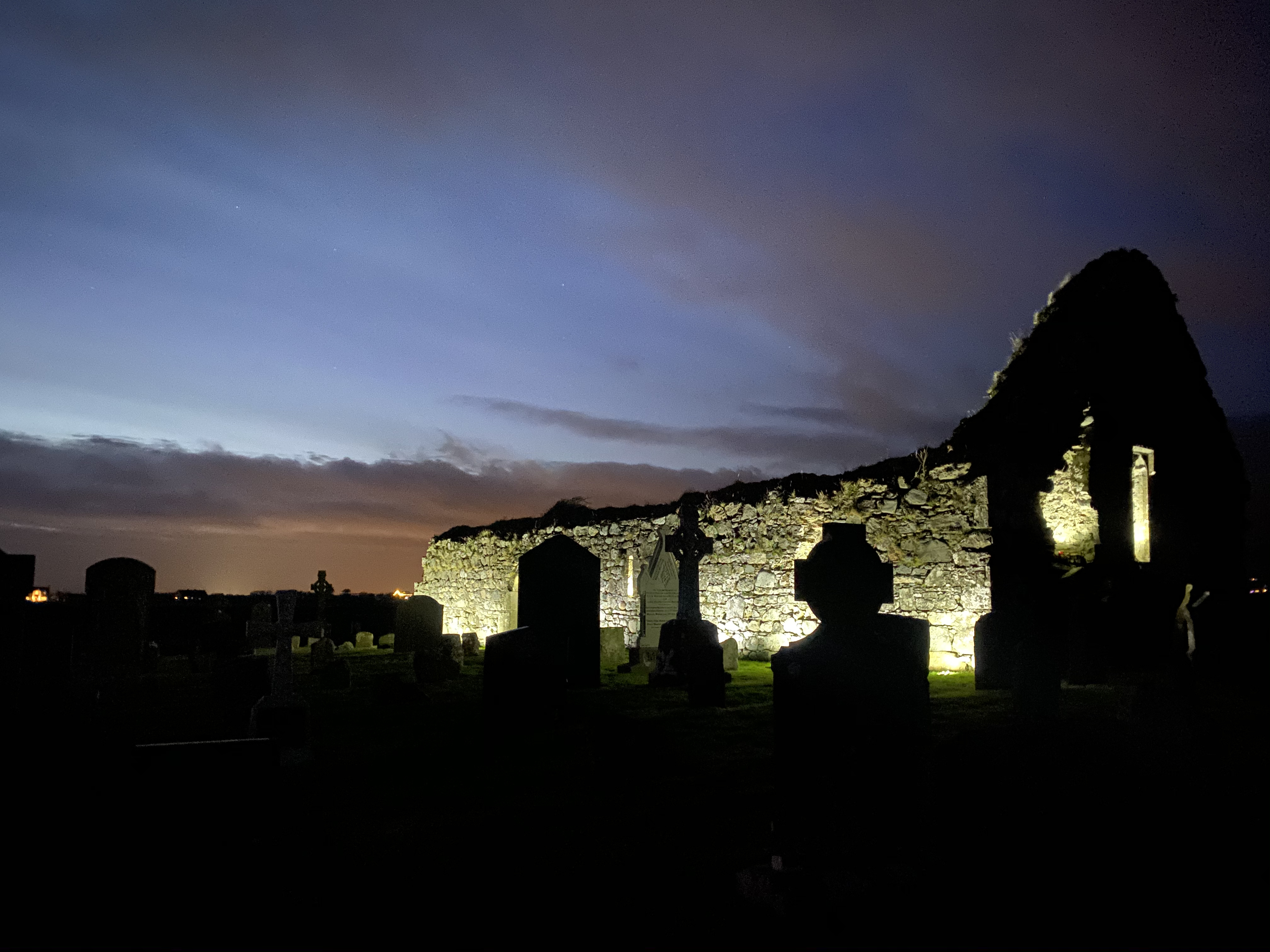 What a difference a year makes - siblings post Midnight Mass 2019 & 2020, the latter masked and metres apart.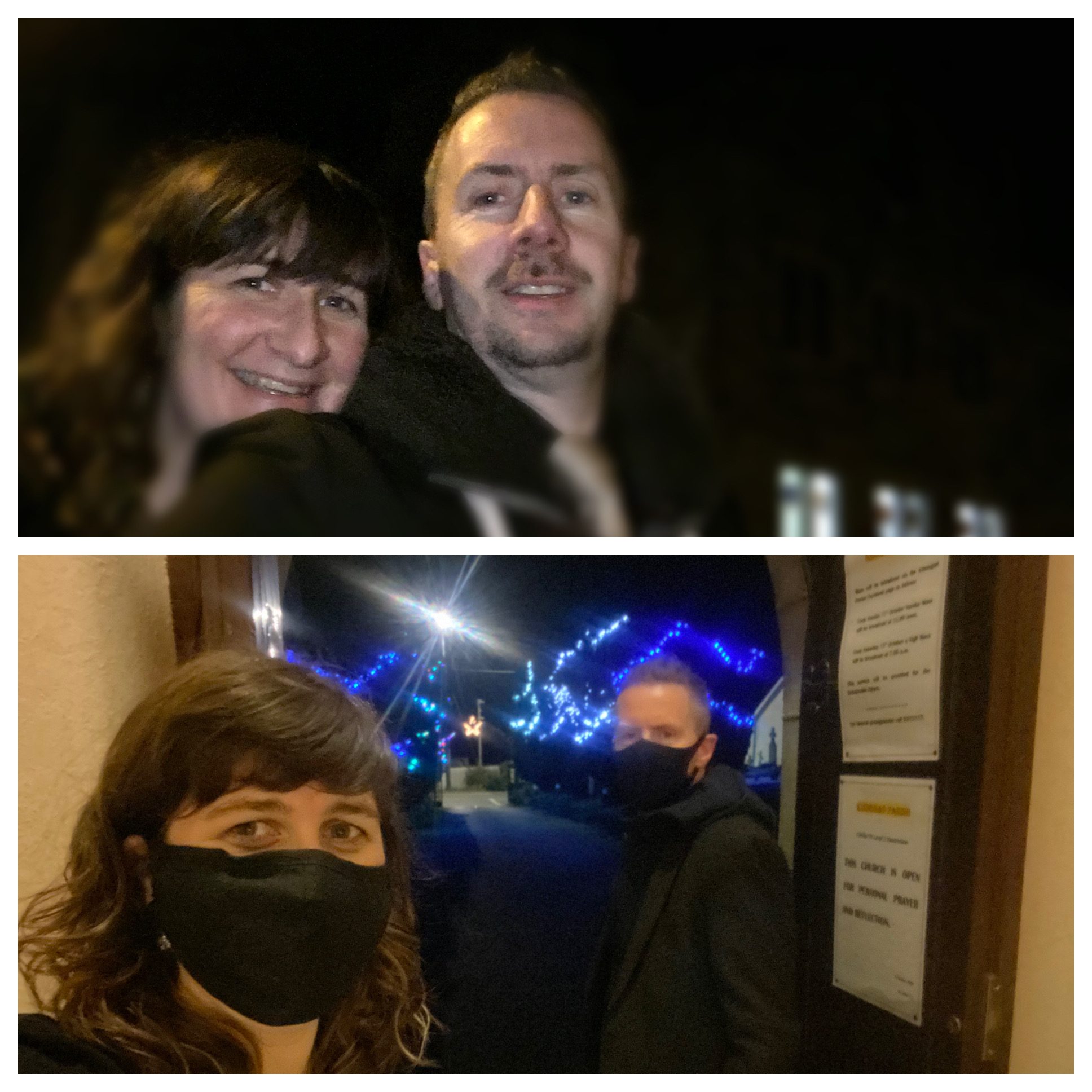 Rehearsing for Clonard Midnight Mass