(There may be some Gremlins in the mix as we realised this & our December blog hadn't posted until now, January 2020 - apologies!)
A very short and sweet blog as this month is rather busy....!
The office has it's Christmas decorations up and the Maynooth Uni. Media students are all busy mid-edit on their productions...as are we! Between our
Maths4All
edits; and some final tweaks on some corporate videos, our production crew have spent a lot of time in front of Final Cut X and AVID.
We've also had another busy month with our popular
TYTV
days, so much so that we're nearly booked out for the first term of 2020 - so if you'd like to book a day for your TY group, drop us a mail at info@kairoscomms.ie
The studio has been kept busy, with not just the TYTV days but also with the MU Media Students who were producing their 20 minute magazine shows. One of the big challenges the students face is trying to produce their show within the realms of live production - there's no second chances on live TV so everything has to be right when they go to air.
Having learnt a huge amount from their drama shoots in November, the students surpassed themselves with their productions again this year, from researching and shooting short VT/video inserts for the programme to sourcing musicians and guests, both groups created 20 minutes of great quality live TV - it'll be nice to be able to sit down and re-watch it with them without the nerves!
Finally, Séamus has been down in Galway shooting the introduction for our Eurovision Midnight Mass, looking for scenic spots all around the city and the Cathedral area to bring to the European audience. It was an easy job for him as his Grandfather James and father Ruaidhrí lived on Presentation Road; and his great-grandfather lived around the corner on Nun's Island..in fact, when Séamus spoke to his Dad about filming there, Ruaidhrí remembered watching the Cathedral being built!
We're looking forward to rigging the Cathedral on the 23rd; and to hearing what beautiful liturgical music Ray and the wonderful Choir will perform throughout the Mass. You can tune live on the night on TV on RTÉ One, online via the RTÉ player, or on the radio on RTÉ Radio from 11pm on Christmas Eve.
Beannachtaí na Nollaig do gach duine!
MU Media Students ready to go to air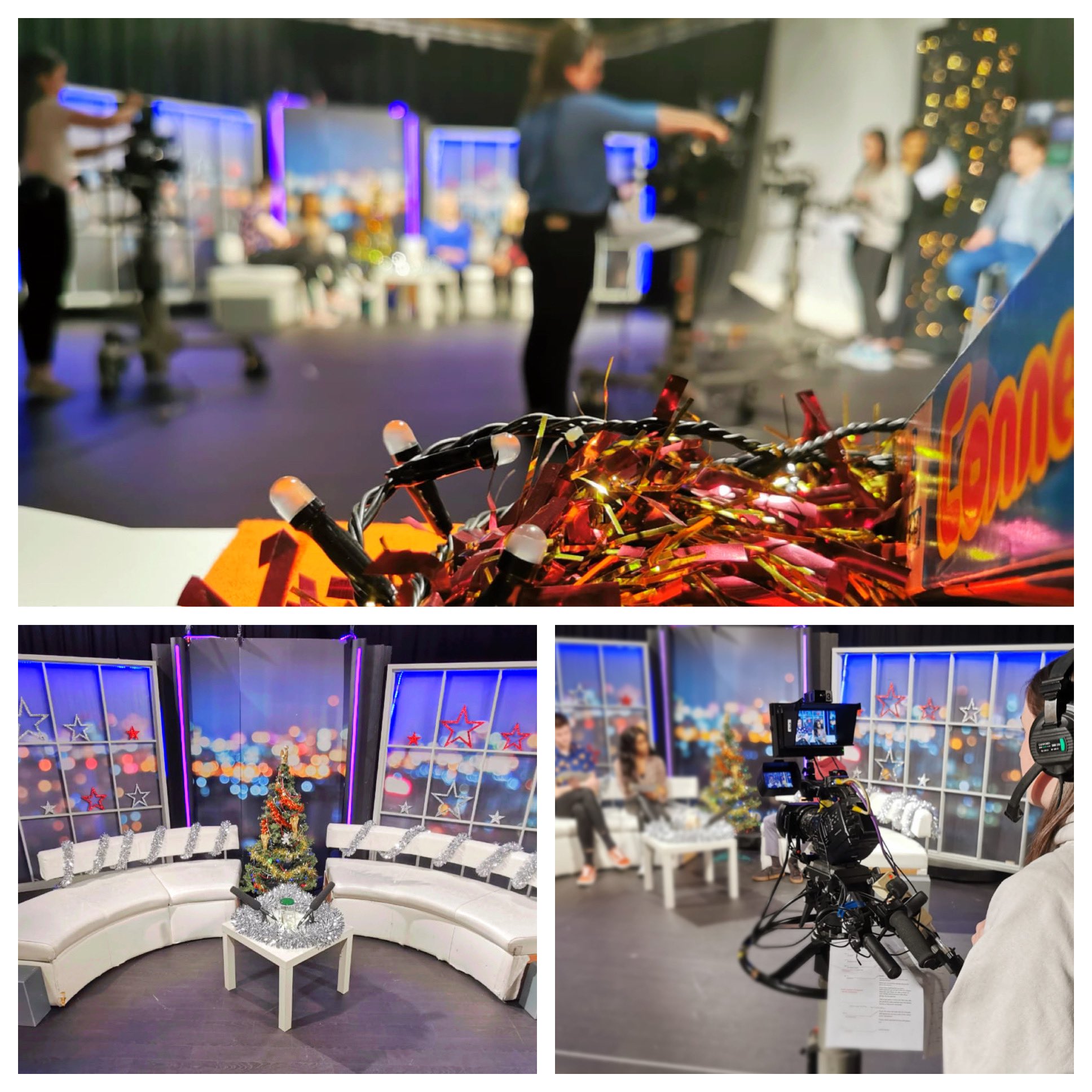 Kairos Christmas Decor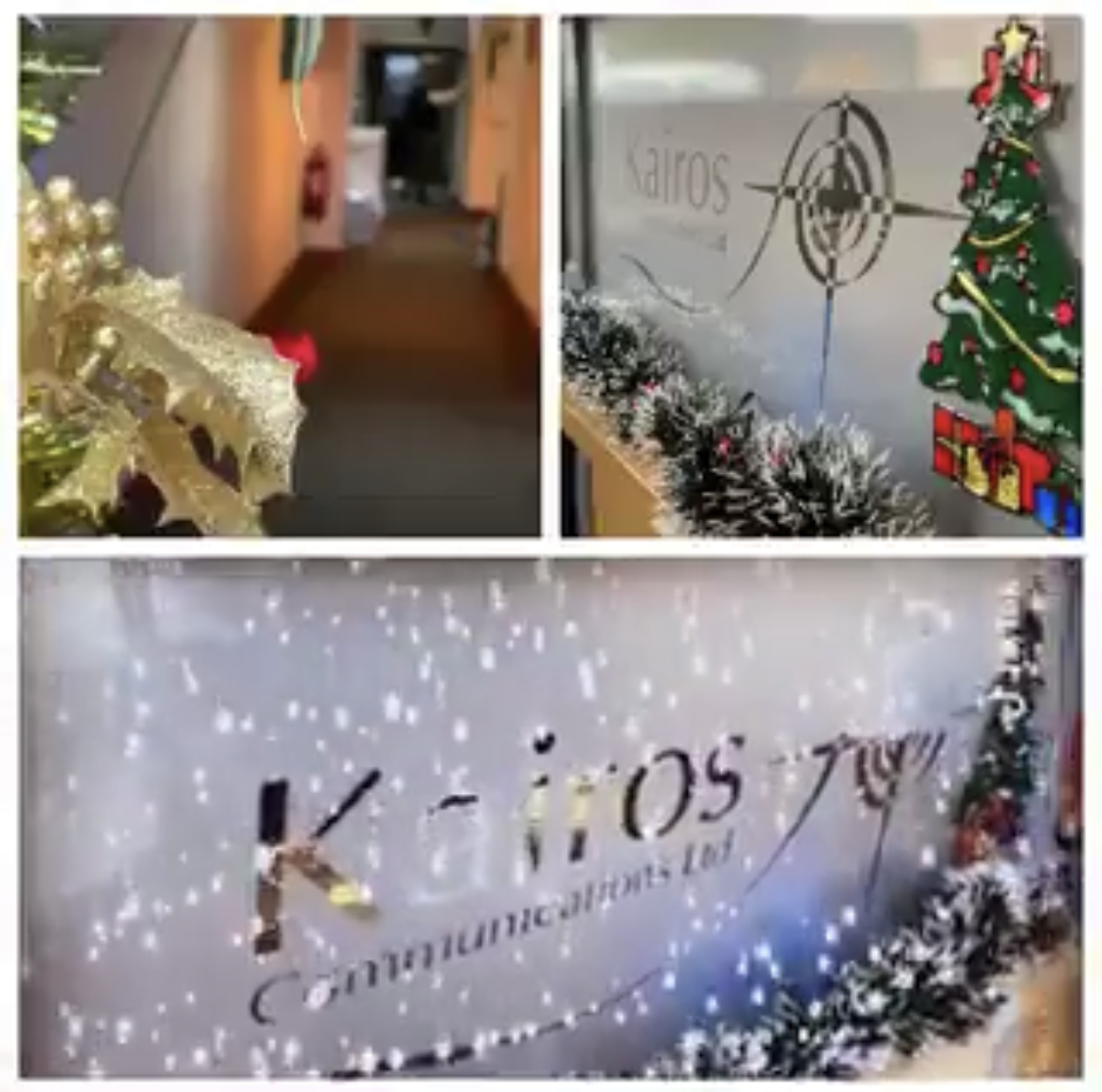 Seamus shooting in Galway